You can now schedule your private or group centered trail ride with Dr. T online!
--Book individually or as a group.
--We can generally handle up to 10 riders.
--We also offer our more intensive Intuitive Horse class series and 3-5 day horse wilderness camps.
Click the button to book your ride today!
---
---
The Latest from @KampKessa​​

Equine and Nature Retreat Center
-An incredibly fun camp, Ecumenical Mystery School, and organic farm We specialize in practicing transcendence and holistic interaction with the Horse and the Human Heart through

Centered trail rides with our beautiful, integrated herd of over 35 horses
Summertime children's camps
Home school opportunities throughout the year
Dynamic weekend retreats and day programs
Private Equine Human Development Sessions with Dr. T (email or text)

Please see the Upcoming Events for registrations and convenient online payment.
​Dr. T has a lifetime of combining her love and understanding of horses with skills in educational leadership. She and her staff have developed unique ways to engender a passion for the possible within us all through centered riding with their Radiant Herd and Nature.
​

kampkessa@cedarfire.net

or call (502) 376-4367

---

---
---
"At it's most fundamental level, all nature is organized by energy. By exploring ground work with horses, we initiate direct physical interaction with chi. Through a skilled interpreter- our equine partner- we can translate the abstactrations of energetic intention, assembly, action, and release into their physical equivalents.

We can feel them, increase or decrease their amplitude, or move them faster of slower. We can practice thise central spiritual concepts in a direct, physical way that allows us to understand them, to observe them and to apply them."
Allan J. Hamilton, MD
ZEN MIND ZEN HORSE
---
Powered by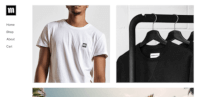 Create your own unique website with customizable templates.